Attila Csányi
Attila Csányi
21 February 2018
Modified: 29 March 2022
Reading time: 2 minute(s)
member of the Innovation Board
economist,

Chief Executive Officer, Bonafarm Group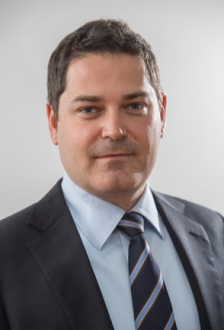 As the Chief Executive Officer of Bonafarm Co. Mr. Csányi is currently managing the Bonafarm Group, one of the most prominent companies in the Hungarian agrifood sector.
Mr. Csányi graduated from the Corvinus University in 2002 as a finance specialist. After his university studies he worked for McKinsey & Company as an analyst for 4 years, with primary focus on projects related to commercial banking. Then he pursued MBA studies at Berkeley, California. During his study he focused on finance and marketing what was well complemented by the time he spent at the Columbia Business School.
Returning to Hungary, he established Bonafarm Zrt. and as CEO of the company and member of the Board of Directors or Supervisory Board of several major agricultural and food industry companies he organized the Bonafarm Group. With harmonizing the companies operation (e.g. Pick Szeged Zrt., Sole-Mizo Zrt, Bóly Zrt., Dalmand Zrt., Fiorács Kft., Bonafarm-Bábolna Takarmány Kft., Aroprodukt Zrt. Csányi Pincészet Zrt., and the strategic partner MCS Vágóhíd Zrt.) he formed a market oriented structure which aims to serve the consumers need at the highest level. The established operational model creates the proper business environment in which fast and precise reactions are given for the new challenges, and which helps the group to achieve accurately planned and profitable growth. Thanks for this operational model the profitability of Bonafarm has increased significantly in the last decade.
Mr. Csányi is active member of several professional organizations and advisory boards. He is member of the Presidium of the Hungarian Chamber of Commerce and Industry. He is member of the Advisory Board to the Minister for Agriculture, the Advisory Board to the Rector of MATE (Hungarian University of Agriculture and Life Sciences). He is also member of the Board of Trustees of the Future Generation's Land Foundation and the Board of Trustees of the Csányi Foundation. He is also Chairman of the Board of KITE Zrt.
Updated: 29 March 2022