Attila Csányi
Attila Csányi
21 February 2018
Last modified: 19 March 2018
Reading time: 2 minute(s)
member of the Innovation Board
economist,
Chief Executive Officer, Bonafarm Group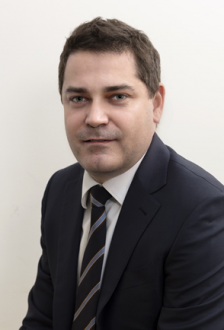 As the Chief Executive Officer of Bonafarm Co. he is responsible for managing the activities of Bonafarm Group one of the most prominent companies in the agrifood sector.
He is member of the Presidium of the Hungarian Chamber of Commerce and Industry, and he is Chairman of the Chamber's Committee for Food Industry.
He graduated from Corvinus University in 2002 as a finance specialist. After his university studies he worked for McKinsey & Company for 4 years as an analyst, with primary focus on projects related to commercial banking. Then he pursued MBA studies at Berkeley, University of California.
Returning to Hungary after the completion of his studies, he established Bonafarm Plc., then as its CEO and member of management and supervisory boards of several subsidiaries he organised agricultural and food industry companies into a group and streamlined their activities. His primary responsibility is the supervision of agri- and food processing companies and establishing synergies between them in terms of professional management and development. As a result of work over the past years the performance of the group has significantly improved.
Further information:
Updated: 19 March 2018