Dr. Attila Aszódi
Dr. Attila Aszódi
21 February 2018
Last modified: 17 April 2019
Reading time: 2 minute(s)
member of the Innovation Board
energy engineer, mechanical engineer
full professor, Budapest University of Technology and Economics Institute of Nuclear Techniques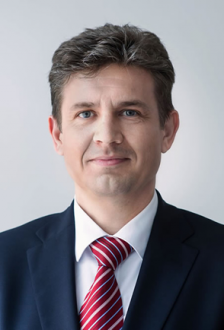 Energy engineer, mechanical engineer working mainly on nuclear energy related topics. Full professor at Budapest University of Technology and Economics (BME) Institute of Nuclear Techniques.
From 1999 to 2014 (with 1 year interruption) head of the Training Reactor at BME.
Between May 2003 and June 2014 Ministerial Commissioner for the liquidation of the incident in Unit 2 of Paks Nuclear Power Plant.
Between 2004 and 2014 Director of the Institute of Nuclear Techniques at BME. Following the Fukushima accident, he served as expert of the European Commission participating in the Targeted Safety Review ("Stress Test") of the European Nuclear Power Plants.
Between July 2014 and January 2019, he served as Government Commissioner and later Secretary of State of the Prime Minister's Office of Hungary, working on the implementation of the Paks II project, the nuclear new-build project aiming the construction of two new generation 3+ nuclear power plant units on the site of Paks NPP.
His research and education areas are sustainable energy systems, energy policy, thermal hydraulics of nuclear reactors and nuclear safety.
Further information:
http://www.reak.bme.hu/munkatars/oktatok/aszodi-attila.html
https://www.linkedin.com/in/attila-aszodi-prof-dr-2532a51/
Updated: 17 April 2019