Dr. Sándor Kerekes
Dr. Sándor Kerekes
21 February 2018
Modified: 07 May 2019
Reading time: 1 minute(s)
member of the Innovation Board
PhD in economics, professor emeritus,
Corvinus University Budapest, Institute of Economic Geography, Geoeconomy and Sustainable Development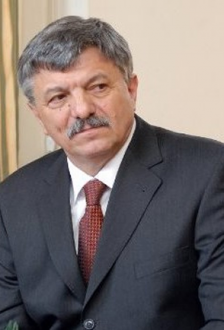 Dr. Sándor Kerekes (born in 1948) holds an MSc in Chemistry and Economics. He received a Dr. univ degree in 1973, a PhD (CSc) degree in Economics in 1984 and Doctor of Sciences of the Hungarian Academy of Sciences in 2003.
In 1994, he accomplished the Advanced Management Program at Harvard Business School.
Since 1986, he has served as the Head of Department and later as Institute director at Corvinus University and its legal predecessors. Between 1994 and 1997 and between 2002 and 2006 he served as the Dean of Business Administration Faculty of Corvinus University of Budapest. From 2008 till 2011 he was Vice Rector of Academic Affairs of the University.
From September 2018 he is professor emeritus at Corvinus University Budapest in the Institute of Economic Geography, Geoeconomy and Sustainable Development.
Updated: 07 May 2019