Dr. Zoltán Gaál
Dr. Zoltán Gaál
21 February 2018
Last modified: 17 April 2019
Reading time: 1 minute(s)
Co-chairman of the Innovation Board
chemical engineer, industrial engineer, professor emeritus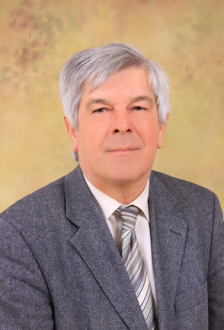 Prof. Emeritus of Strategic Management, Dr. Zoltán Gaál coordinated the establishment of original university majors /Coordinating Chemical Engineering, Technical Management/ in Hungarian higher education.
He is a former founding Dean of the Faculty of Engineering at the University of Pannonia, where he later held the position of Rector and went on to become Chairman of the Hungarian Rector's Conference. Prof. Gaál is an Honorary Citizen of both the University of Pannonia and the city of Nagykanizsa.
In recognition of his achievements, he was awarded the Merit of the County of Veszprém, the Medallion of Georgicon, the Szent-Györgyi Albert Prize, and the Commander's Cross of the Order of Merit of the Republic of Hungary.
He is a founder of the Veszprém International Maintenance Conference and author of numerous articles, case studies, books and university textbooks in Hungarian and foreign languages as well. He is also Chairman of the Board at Herend Porcelain.
Updated: 17 April 2019