One of the winners in the first round of the call announced by the NRDI Office in 2017 for thematic applications initiated by young researchers, was Andrea Fekete, assistant lecturer at the 1st Department of Paediatrics of Semmelweis University, who formerly set up her diabetes research group funded by the Momentum (Lendület) Programme. With her similarly young colleagues, she is working on developing a new pharmaceutical drug and an organ preservation solution to be used for kidney transplantation but they also serve medicine by trying to understand the effects of medications and the extension of their use. A start-up she launched with Ádám Vannay may bring significant commercial benefits.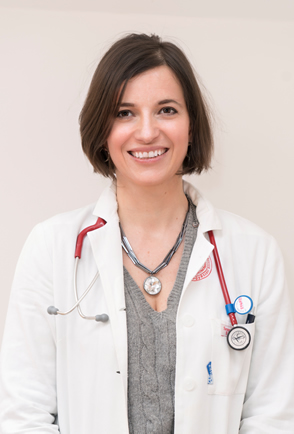 Andrea Fekete, assistant lecturer at the 1st Department of Paediatrics of Semmelweis University

Why did you put kidney in the focus of your research?
Renal diseases pose a major public health challenge. Today we live longer but aging inevitably brings along a deterioration in kidney function. Many diseases of civilization (typically diabetes, hypertension and arteriosclerosis) result primarily in the deterioration of renal function affecting 8 to 10 percent of the world's population. Approximately 450 million people are affected by diabetes today and estimates suggest that this number will increase to nearly 600 million in ten years. This disease has a significant adverse impact on the quality of life and treating its complications is rather costly.
We use multiple approaches to slow down this deterioration. We launched our own pharmaceutical drug development project and in this current one we set the goal of verifying the kidney protection function of a new antidiabetic drug.
Why did you choose this work for your project proposal?
In the renal tubules, glucose transport channels (proteins) help the reabsorption of glucose from filtered glucose and its release back to the circulatory system. If the functioning of these proteins is inhibited, then glucose disappears from the body through the urine and, as a result, blood sugar level decreases. This is the basis for the functioning of the new antidiabetic drugs, the SGLT2 inhibitors. Clinical trials suggest that there are more to these drugs than just decreasing the blood sugar level; they have other beneficial effects as well.
The risk of stroke and infarction is 8-10 times higher among diabetics that others. The number of these vascular diseases has decreased in people treated with this drug while their kidney function has improved. The drug seems to have a powerful effect on preventing cardiovascular diseases – it is powerful beyond the extent explained by its blood sugar decreasing effect. This leads to the conclusion that in addition to its glucose reabsorption effect, it also stimulates processes that block tissular anomalies, damaging the blood vessels and the kidneys, cicatrisation and fibrosis. In our project we would like to find out what lies behind this effect.
Can this drug be used to treat children?
There are many clinical trials with the aim of proving that it can. It would be an immense improvement if children could also be given this drug – which would block complications in addition to reducing blood sugar level – as they could take it in a form of pills and could forget injections for good.
Diabetes is associated not only with cardiovascular diseases but also with depression. High glucose level is inflammatory to the brain and such inflammation affects the areas responsible for depression in particular, i.e. the increase in glucose level contributes to the development of depression symptoms. Once we could decrease glucose transport in the affected area of the brain, depression symptoms might also reduce.
Looking into the relationship between kidney function deterioration and depression was also included in your research project under the Momentum Programme.
That time we used a reverse approach: our starting point was an antidepressant and thinking about the similarity of brain and kidney mechanisms led us to a new receptor in the kidneys. By stimulating this sigma receptor, we can block cicatrisation in the kidney and improve kidney function. International patenting of this concept is nearing its finish line and we are also working on further developments that require a lot of money. Therefore, we launched a company named SigmaDrugs two years ago involving FastVentures and Aquincum Incubator and some state funding.
Our finding can also be used in transplantation. When we discovered that by influencing the sigma receptor, the antidepressant used has a beneficial effect on hypoxia-induced renal injury, we published our results in the most prestigious journal in nephrology, which had only one article written entirely by Hungarian contributors in the past fifteen years.
Hypoxia-induced injury has an impact on transplant rejection and kidneys suffer such injury between removal and transplantation, which may have an impact on the functioning of the kidneys many years later. In cooperation with Omixon we have recently been granted funding under the competitiveness and excellence cooperation call of the NRDI Office and now we are developing such an organ preservation solution containing the sigma receptor, which can be used for the transportation of kidneys: this way we can reduce hypoxia-induced injuries. It is also important because of the aging society: donors are aging too and this way their organs could be in a better condition for transplantation than before.
Do you expect any new patents from this project too?
No. This is a basic research project; we are aiming to understand biological mechanisms. The strength of this project proposal is that we look at diabetes from unusual aspects such as depression or kidney failure. We would like to demonstrate that a single drug can be found beneficial in more areas than the one it was initially meant to be applied.
Are researchers of other institutes involved in these projects?
We have developed a close cooperation with the Institute of Experimental Medicine of HAS, which I am very pleased about as we can learn new approaches from our colleagues. We have started to cooperate with the Department of Biophysics and Radiation Biology of Semmelweis University where there is a small animal diagnostic imaging centre. The organisers of an international partnership (i.e. the Parenchima COST action) invited us to participate in a joint effort for developing the MRI examination of kidneys. A postdoctor colleague of mine, Ádám Hosszú has also recently won an NRDIO-grant in a call for proposals to visit research groups supported by ERC to study the renal MRI of small animals. In our clinical work we cooperate with the transplantation centres of the universities of Munich and Prague.
Does this research networking mean that you can continue with your Momentum research group?
Yes. Financing is managed partly from this current grant, which allows me to re-employ one of my postdoctoral fellows returning from maternity leave. From a previous international cooperation grant I can finance another person, a new Competitiveness and excellence cooperation (VKE) grant affords two other colleagues and I have two PhD-students. My postdoctoral researchers defended their PhD-thesis almost concurrently and they do not have grants yet, so I have to take care of their salaries. It's not easy but it's worth it because they do an excellent job and I am extremely happy that they feel good in our laboratory.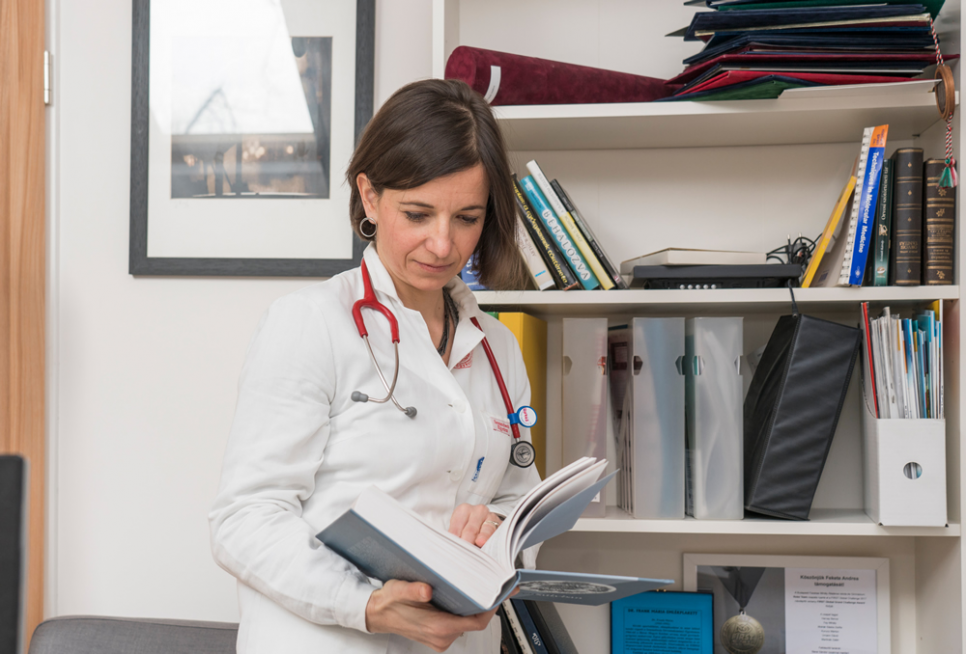 Andrea Fekete

Project duration:
1 December 2017 – 30 November 2021
Amount of funding:
HUF 38,728,000
Updated: 15 July 2019