Open Science Expert Committee
22 May 2018
Last modified: 22 May 2018
Reading time: 4 minute(s)
József Pálinkás, President of the NRDI Office initiated the formation of an Open Science Expert Committee with the aim of elaborating proposals for national solutions to policy and strategy tasks in relation to Open Access and Open Science, in line with the efforts of the OECD and the EU. Formed on 31 October 2017, the Open Science Expert Committee now develops proposals and concepts in the following thematic areas: legislation, governmental policy, strategy, finance, organisation, communication and science assessment tasks.
Chair of the Open Science Expert Committee: Prof. Dr. Gábor Makara B.
Members of the Committee:
Prof. Dr. György Bagdy, vice-rector for scientific affairs (Semmelweis University),

Prof. Dr. János Csirik (University of Szeged),

Dr. Szabina Cziráki (delegate of the Ministry of Human Capacities),

Dr. Anikó Grad-Gyenge (Budapest University of Technology and Economics),

András Holl (HAS Library and Information Centre),

Prof. Dr. László Hunyady (Semmelweis University, delegate of the Hungarian Rectors' Conference),

Gyöngyi Karácsony, director (University and National Library, University of Debrecen),

Prof. Dr. István Monok, director (HAS Library and Information Centre),

Dr. Gyula Péter Szigeti, deputy president (NRDI Office).

Open Access enables users to access and reuse online information for free. Open access information can be read, disseminated, copied, downloaded and printed without financial, legal or technical barriers. In the field of research and development (R&D) open access to scientific information means access to scientific publications (primarily research studies published in scientific journals) and to scientific research data (data underlying publications and/or other data, such as validated but unpublished data sets or raw data).
Hungary was among the first five member states to support the progressive Gold Open Access model which provides free access for everyone to scientific publications currently available only to subscribers.
Efforts to make publicly funded research results publicly accessible and reusable would likely change research habits, the organisation of science and long-established research funding principles. The assessment of scientific performance, which form the basis of funding decisions, must rely on open access publications – but this calls for joint efforts from research institutions, governments and research funding organisations.
Although most journals are published online (many of them exclusively online), they are often only available to people who pay subscription as private individuals or through their institutions. Researchers can make their work open access by one of two ways: by depositing an open access copy of their published work in a repository or by publishing in a journal that makes the work open access.
Open access to research results contribute to making science and innovation better and more effective for all stakeholders both in the public and the private sector. If widely applied, the Open Access model can make it possible for almost everyone to access scientific information from secondary schools to innovative businesses.
This is why the European Commission facilitates open access at European (through framework programmes), member state and international level:
http://ec.europa.eu/research/openscience/index.cfm?pg=openaccess
To promote the development of "open science", last year the European Commission established the Open Science Policy Platform with the primary aim of adopting a uniform position between member states on open access to scientific results.
Visit the NRDI Office's Open Access knowledge base here.
Further infographics and links about Open Access:
Gold open access: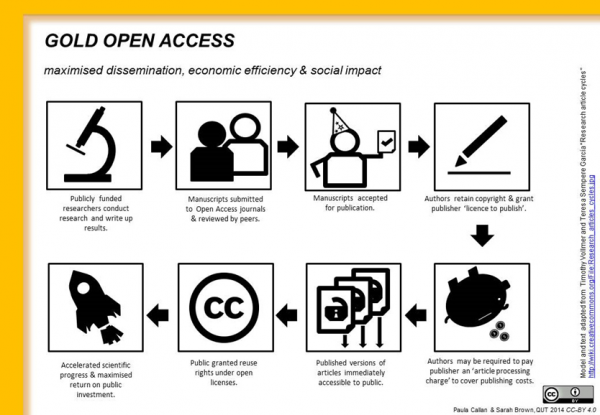 Green open access: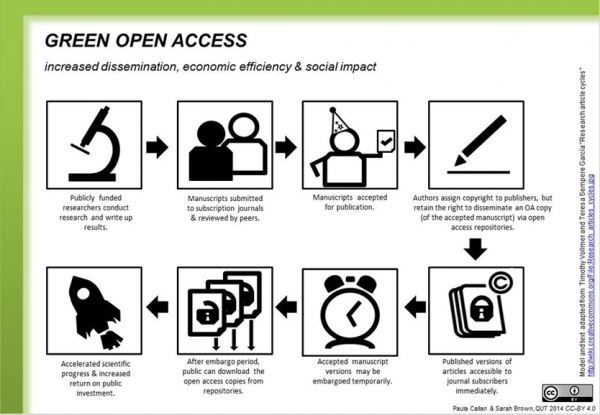 Traditional subscription publishing: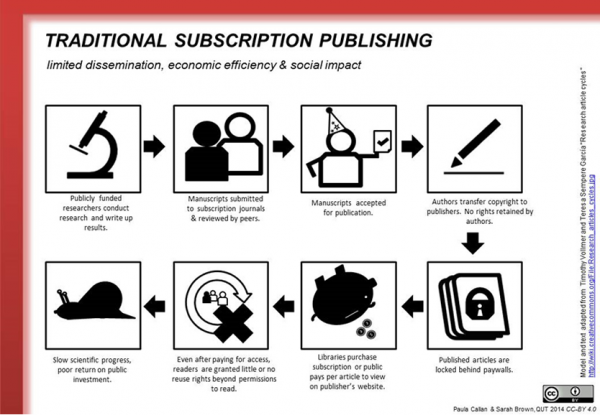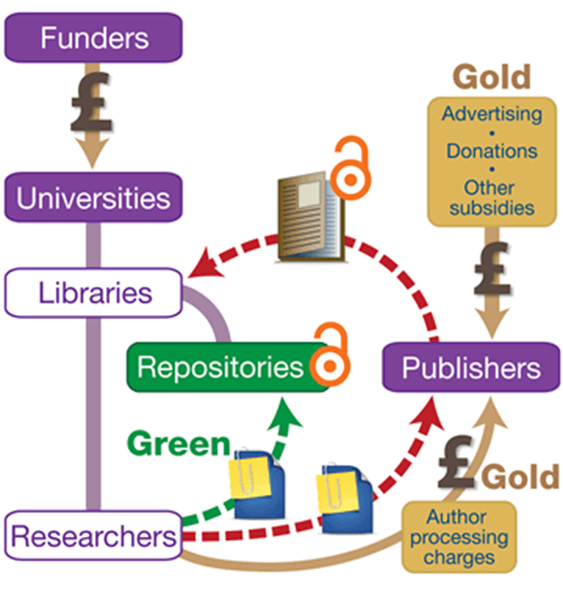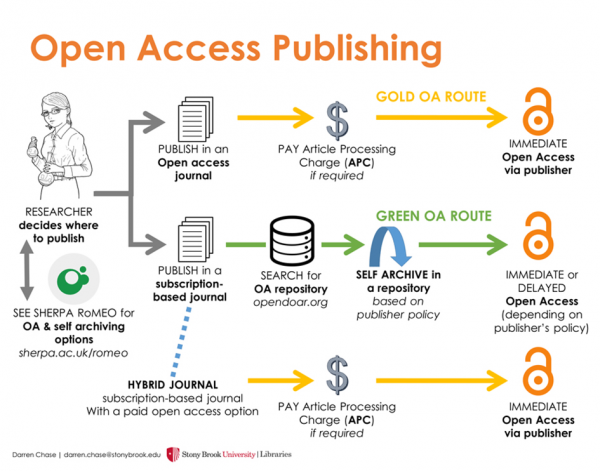 Updated: 22 May 2018