Dr. Anikó Juhász
Dr. Anikó Juhász
21 February 2018
Modified: 29 March 2022
Reading time: 1 minute(s)
member of the Innovation Board
Deputy state secretary of Agricultural Economy, Ministry of Agriculture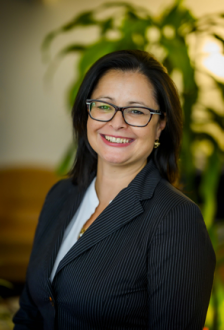 Anikó JUHÁSZ is the deputy state secretary of Ministry of Agriculture from 2018. She was the general director of AKI (Research Institute of Agricultural Economics, Budapest, Hungary) between 2015-2018. Master's degree in Horticultural Engineering (1997) and PhD in Management and Business Administration (2010).
Seventeen years of experience in food supply chains and related policy research. Project and programme evaluator of FP7 and H2020 calls since 2012.
Co-chair of the European Union's Standing Committee on Agricultural Research (SCAR) Strategic Working Group on Agricultural Knowledge and Innovation Systems (AKIS SWG) (2018-).
Founder of Bioeast Initiative.
Updated: 29 March 2022