Hungarian participation in Horizon 2020, the EU's research and innovation framework programme
Hungarian participation in Horizon 2020
05 February 2020
Last modified: 23 April 2020
Reading time: 5 minute(s)
The European Union's Horizon 2020 research and innovation framework programme announced for 2014–2020 is still open and offers numerous funding opportunities for RDI projects.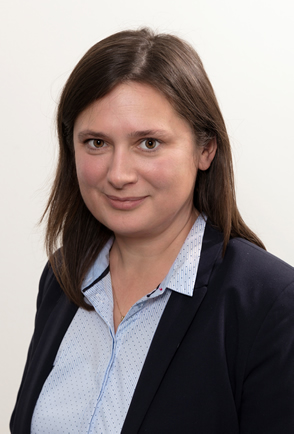 Szonja Csuzdi, Head of Department for International Affairs of the NRDI Office
"It is important that Hungarian participants apply more successfully for direct-access EU funds, as there are still substantial sources of funding available in the framework programme in 2019-20."

One of the main aims of the framework programme is to translate scientific innovations generated in the EU to marketable products, services and procedures. To this end, it provides financial support for every stages of the innovation chain from research to market-entry and utilisation, with a special focus on small and medium enterprises.
Horizon 2020 areas of intervention
The current R&I framework programme is built around three pillars:
I. Excellent Science (30% of the budget, EUR 24 billion): The aim is to consolidate the EU's position as a global leader in scientific excellence.
II. Industrial Leadership (21% of the budget, EUR 17 billion): The aim is to facilitate the EU's global leadership in research, development and innovation through supporting key technologies, wider access to risk capital and assistance to small and medium enterprises.
III. Societal Challenges (38% of the budget, EUR 30 billion): The aim is to tackle major issues affecting all Europe in the following seven areas: health, demographic change and wellbeing; food security, sustainable agriculture and forestry, marine, maritime and inland water research and the bio-economy; secure, clean and efficient energy; smart, green and integrated transport; climate action, environment resource efficiency and raw materials; and inclusive, innovative and secure societies.
Additional areas (11% of the budget): European Institute of Innovation and Technology, Joint Research Centre, other tasks.
New toolkit for Hungarian H2020 applicants
Although the Horizon 2020 is open to applicants from all member states, new member states have been disproportionately less successful in winning funds since the start of the framework programme: Hungarian participants have only a 0.5% share in the awarded funds. In order to improve the performance of Hungarian applicants, the NRDI Office applies various tools to draw attention to these direct-access EU funds.
The next framework programme is coming soon
Starting in 2021 under the name "Horizon Europe", the EU's upcoming research and innovation framework programme is still under negotiation. As currently proposed, EUR 100 billion would be earmarked for the new programme, a substantial increase from the already large H2020 budget. The European Commission is developing the programme in wide-ranging consultations, with a special focus on climate protection and built around excellent science, societal challenges and innovation. The rapid growth of the most innovative businesses and the commercialisation of innovations would be supported in the future as well, through the calls of the European Innovation Council. For more information about the new framework programme, please visit the new Horizon Europe website.
Updated: 23 April 2020