European Spallation Source (ESS)
26 April 2021
Modified: 26 April 2021
Reading time: 2 minute(s)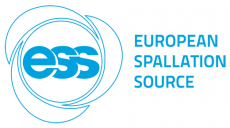 One of the largest ongoing research infrastructure investments of the EU.
Once completed, the high-energy particle accelerator-based neutron source will be the world's largest equipment of this kind.
The project is 70% complete (October 2020); it will be partially operational in 2023 and will reach full capacity in 2028.
Short name
ESS
Name
European Spallation Source
Official website
https://europeanspallationsource.se
Year of foundation
2014
ESFRI project/landmark
landmark
Headquarters
Lund, Sweden
Number of member countries
13
Participating countries
Czech Republic, Denmark, Estonia, UK, France, Poland, Hungary, Germany, Norway, Italy, Spain, Sweden, Switzerland
Hungary's accession
2014
Partner institutions in Hungary
Institute for Nuclear Research (ATOMKI)
Centre for Energy Research
Wigner Research Centre for Physics
Public administration representative
Balázs Kápli
National Research, Development and Innovation Office
Department of International Affairs
1077 Budapest, Kéthly Anna tér 1.
Phone: +36 1 896 3755
Email: balazs.kapli@nkfih.gov.hu
Professional representative
Ákos Horváth
director general
Centre for Energy Research
1121 Budapest, Konkoly Thege Miklós út 29-33
Phone: +36 1 392 3628
Email: horvath.akos@energia.mta.hu
Membership payments
2015: EUR 480,000 (≈ HUF 151 million)
2016: EUR 1,644,230 (≈ HUF 522.865 million)
2017: EUR 1,629,406 (≈ HUF 508.4 million)
2018: EUR 1,636,850 (≈ HUF 518.6 million)
2019: EUR 1,320,569 (≈ HUF 462.2 million)
2020: EUR 2,686,804 (≈ HUF 967.2 million)
Benefits of the membership for Hungary
Future access by Hungarian researchers to internationally competitive and costly large research equipment.
The membership fee currently covers building costs as well, 70% of which is returned to domestic suppliers in the form of supply orders.
3 Hungarian research institutes (ATOMKI, Centre for Energy Research, Wigner Research Centre for Physics) and several innovative companies are involved.
Moral and financial benefits for the domestic R&D sector.
Industrial/business-based supply exceeding the membership fee many times.
Economic boost for Hungary (capacity expansion, job creation).
Updated: 26 April 2021