member of the Innovation Board

GM – Innovation, Tungsram Group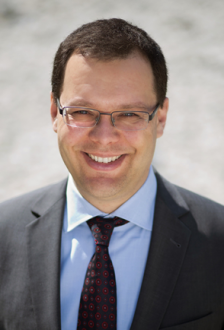 Ferenc is responsible for discovering new business opportunities, partnerships and build emerging new product and service lines for Tungsram Group to support the growth strategy of the company and enable the transformation of Tungsram into a world class, innovation driven, lighting and technology company with extended and continuously improving offering portfolio.
He joined Tungsram on 1st January, 2019 from IBM where he was Business Development Executive at Central and Eastern Europe collaborating with business partners including leading enterprises, universities, R&D institutes, startups, scale ups, incubators, investors, government officials and NGOs with special focus on Cloud and Artificial Intelligence related innovation projects.
Ferenc has extended international management experience in positions like Managing Director of one of the IBM subsidiaries in Hungary, Acting Country General Manager of IBM Hungary and multiple international C level business, operation and finance roles in Central and Easter Europe, Austria and Switzerland.
Ferenc is member of the board and President of Information Technology Section of the Hungarian Economist Association, a high prestige organization with more than 5500 members.
Ferenc has completed his PHD studies at the Doctoral School of Regional- and Economic Sciences of Széchenyi István University. His field of research is innovation ecosystems, Smart Cities and digital innovation.
Updated: 30 March 2022